Yoga is a beautiful art and science that combines deep conscious breathing, postures, and focus to cleanse the body, crate flexibility, and calm the mind.
Thrive Spa is a collection of healers and beautifiers that provide services ranging from facials, massage, inutile readings, and body realignment
Healing is a core value at Thrive. We empower our clients and students to take the inner journey of healing their pain while providing professional guidance and compassion to get there.
---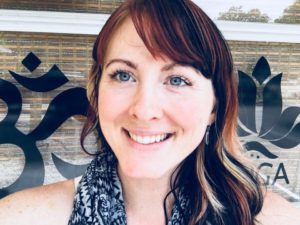 Erin Colleen Linzi CPT RYT-500
Certified Recovery Coach/ Yoga Therapist
My name is Erin Colleen Linzi. I am the owner of Thrive Yoga and Thrive Yoga Therapies, and I am a 500 level RYT, personal trainer, black belt in Shotokan karate, a yoga therapist, Life Coach and level two Reiki practitioner.
I did a 2 1/2 year mentorship with a Craniosacral therapist and Sarasota
I also worked side-by-side for four years in a wellness facility with a doctor of Oriental medicine.
I've practiced and taught yoga for over 12 years.
And, I have done bodywork for just over ten years, and have developed the method called Tension Pattern Release
All of that is not why I know so much though, my knowledge of the body and pattern analysis comes from years of experience. I've always been the one that gets the people that doctors and other professionals don't know what to do with. So, out of a willingness to serve, I became a problem solver.
Besides this, I also dealt with chronic pain for many years, and I found that with all the people I went to everyone had a little piece of something that helps, but never the complete answer or so it seemed. And that's why I'm a big advocate of self-care.
www.facebook.com/Thriveyogafit
www.facebook.com/EmpoweredSerenityCoaching
570-497-7801
---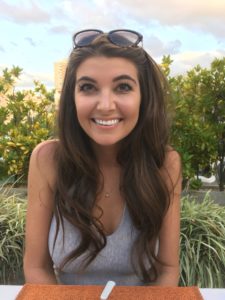 Adrian Christine
Adrian's enthusiasm for skincare began 14 years ago in suburban Baltimore when she got her first job in management at a local day spa. As her passion grew, Adrian helped cultivate a culture and environment that led her spa to be awarded "Best in Baltimore" 5 years in a row.
After 8 years excelling in management, Adrian craved a new challenge and decided to take her passion for skincare to the next level. She moved to Chicago, where she worked at a Medical Spa, further developing her skills and education in Esthetics. After a move to Florida, she graduated from Florida Academy's Paramedical Esthetics course and has been practicing in the state for the past two years. Her life-long passion for skin care and her determination that each client adore her/his own skin drives Adrian to provide highly-personalized and result-oriented treatments.
Adrian has trained in a number of professional skincare lines including Circadia, Eminence, PCA, Skinceuticals, Dermalogica and Sanitas. She specializes in corrective skincare and performs a wide range of services. Using science and nature, as well as the freshest technology and individually customized ingredients, she addresses and corrects problematic, acneic, photo-damage/aging, and sensitive skin. Adrian is also skilled in brow and lash design, full body waxing, and body treatments.
In her spare time, Adrian enjoys practicing yoga, catching a sunset with her fiancé or playing with her 3 year old Labbe.
EMAIL: adrianchristinesthetics@gmail.com
PHONE: 443.797.2089
WEBSITE: http://adrianchristinesthetics.skincaretherapy.info/
---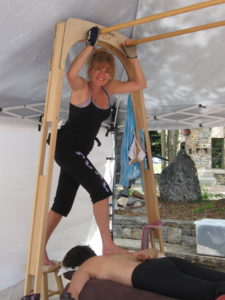 Joy Walker
Hello everyone! I'm really jazzed to be part of the Thrive Yoga experience and offer to you what I love and do best after many years in the holistic health & bodywork profession. One of the many reasons I feel this way is because of Erin. She is an amazing teacher, coach and all around inspiring woman who is not afraid to hang out on the skinny branches! I feel that is what brought us together because I, too, have always found myself going out on the skinny
branches, stretching into the unknown and pushing myself past my comfort zone in the vast arena of healing arts.
I've lived my entire adult life in Colorado, mostly in high mountain ski towns. A graduate from the Colorado School of Healing Arts and Colorado Institute of Esthetics, I am dual licensed in both massage and skincare. Throughout my journey to understand holistic health, I
received a BA in holistic counseling, a certification in clinical hypnotherapy, and many hours of core shamanism. I feel blessed to have had so many incredible teachers along the way and powerful tools that allow for deeper understanding of the body/mind connection.
As I look back over the past 20+ years as a massage therapist I have kept what I offer simple. It is two of my favorite loves, Ashiatsu ("ashi" means foot and "atsu" means pressure) and LaStone hot/cold therapy. Put simply, I absolutely love working with my feet. It's not only fun for me but the therapeutic results for the client are immediate and powerful. I fell in love with the stones right away and recognized too that they offered not just an outstanding therapeutic experience but mentally, emotionally and spiritually as well. My deep connection with the stones is a sacred one and what I offer in a LaStone hot/cold massage reveals this. For more detailed information, pricing and online booking please visit my website at: www.joywalkermassage.com