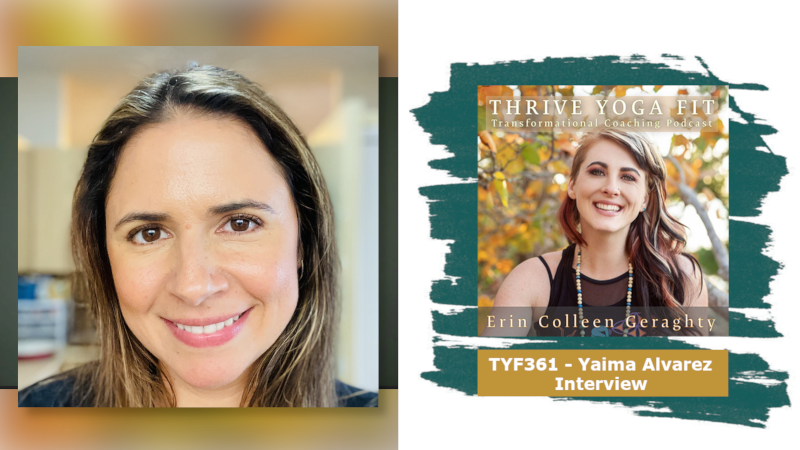 CHECK OUT THE VIDEO!
Yaima Alvarez is a certified Integrative Health Practitioner, Quantum Biofeedback Practitioner, and Mindset Coach. Yaima is the founder and CEO of VibrantYOU Wellness, the go-to resource for the serious health-seeker who is tired of the conventional health system and is looking for an integrative and well-rounded solution to address the root-cause of your health issues. She specializes in working with children and people with digestive disorders. Her own personal experience of healing from ulcerative colitis served as the catalyst to help empower clients take back control of their health. Also, her daughter's health journey dealing with auto-immune hypothyroidism and alopecia, helped her understand the importance of gut health and proper nutrition.
---
---
Do you want to get some once-in-a-lifetime training time with Erin, where you can learn fundamentally transformative tools in a yogic framework? Erin's got an incredible Costa Rica retreat which is also a Yoga Teacher Training immersion event! Fill out the form below and Erin will get back to you ASAP. Don't delay though, as she's only got one spot left!
YTT Costa Rica Retreat – Interested Opt-In