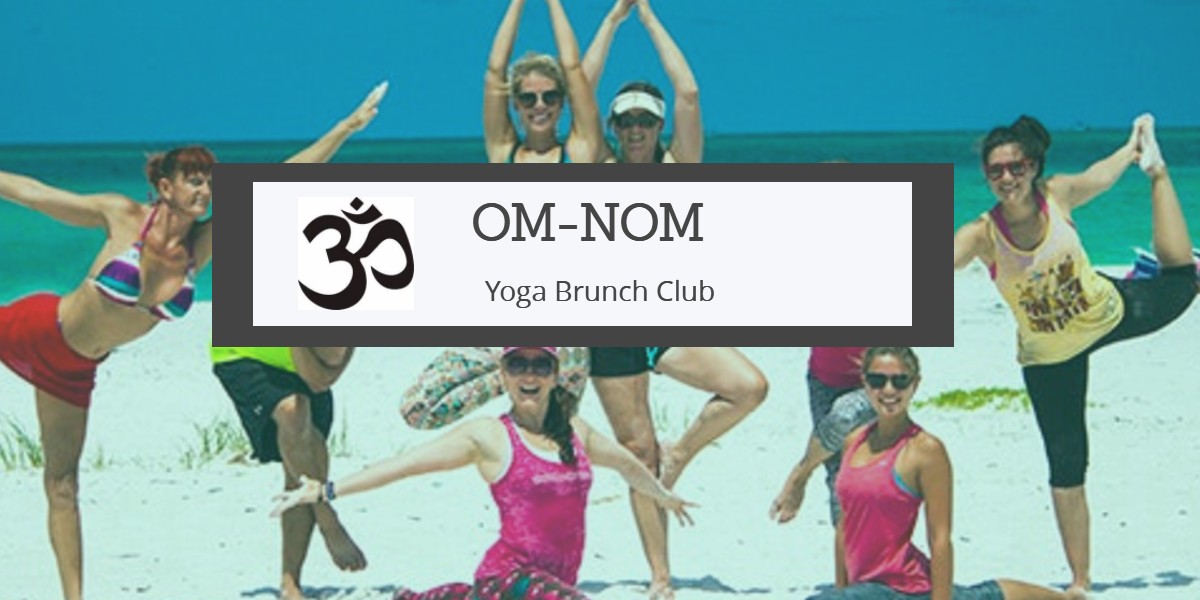 Today was a day filled with so many of my favorite things. How can you not be happy when your day includes yoga, cute dogs, island adventures, new friendships, and a delicious brunch?
The morning began with a 10 a.m. Yin yoga class at Thrive Yoga & Fitness. Under the guidance of Elizabeth Jensen, we focused on a slow and deep opening of our back and hips. This is an area of the body that holds a lot of our stress and tension. A few students, including myself, mentioned that the class brought out a flood of emotions and frustration. Together, we worked through it until our bodies let it go and we achieved a feeling of calm and tranquility.
Cinnamon the yoga pup made a guest appearance. This adorable little Yorkie sits quietly on her own blanket and observes the practice. At times, it's almost like she understands exactly what we're doing. Cinnamon is an integral part of the Thrive family one of the many things that make this studio is so special.
After class had ended, we introduced ourselves and discussed plans for brunch. Three of us decided to carpool out to Anna Maria Island and since we were a few minutes early we took our time wandering around the shops on Bridge Street. We all enjoyed shopping so much we almost didn't make it to brunch on time!
The island location of Anna Maria Oyster Bar on the Bridge Street Pier offers a great casual outdoor dining. They served up a delicious selection of food and drinks and we all enjoyed the gorgeous view. Even though some of us started out as strangers, conversation flowed as if we had been friends forever. We discussed many different topics including family, travel, pets, vegan eating, and roller derby. One student, Christine Olson, passionately told us about the loss of her daughter, how it drove her to start To Inform Families First (TIFF), and her work to spread the initiative across the country.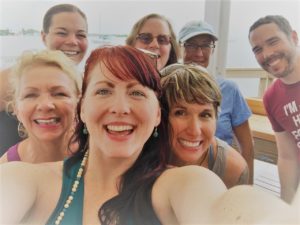 As we drove back to the studio, we all reflected on our new found friendships. The day ended with hugs goodbye and promises to keep in touch.
Thrive Yoga & Fitness is so much more than your typical yoga studio. Erin and her staff are passionate about creating a sense of community and it's clear that what they are doing is working. Be sure to follow the Thrive Yoga & Fitness Community on Facebook so you don't miss the next Om Nom Yoga Brunch Club!
+++++++++++++++++++++++++++++++++++++++++++++++++++++++++++++++
Are you ready to take your life to the next level? Karine Woodley is hosting a 3-part workshop: "Chakra Tuning and Manifesting Dreams" at the studio on September 9th, 16th, and 23rd. Learn more by visiting www.ThriveYogaFit.com.