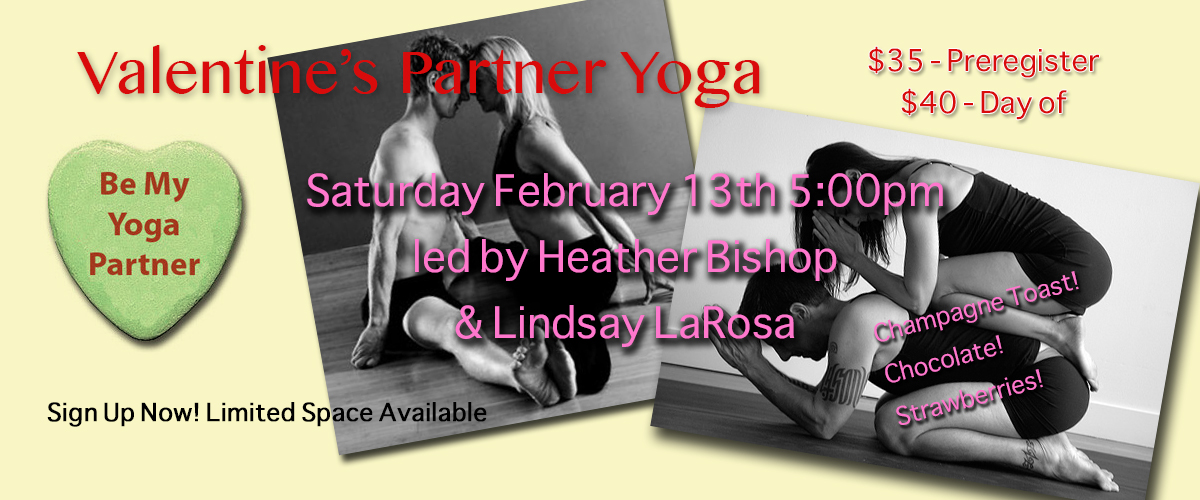 Love is such an amazing feeling. It starts with us and then it radiates outwards in our actions and words to our loved ones. Imagine connecting on a deeper level with your partner. Really seeing each other with all the outer layers dropping away and remembering why you fell in love in the first place. That's what V-Day is all about.
At Thrive we love Valentines Day. I think it's because we now have  great excuse to give more hugs and love to our students and clients. We can always choose love to flow through us, and it's always a great choice. Valentine's is just a day when we can really go all out and show how much we care.
If you haven't ever experienced our Partner Yoga Workshop at Thrive, you have to try! We include an hour of whimsical partner poses, followed by 30 minutes of deeply relaxing restorative postures to help melt away any stress. These postures are beginner friendly, but modifications and progressions will be given as you will be under the care of  a very skilled Yoga Therapist.
After class we follow it up with champagne, strawberries, and chocolate and enjoy the loving energy we have created. For $45, you can't beat this deal.
Sign up and save your spot today. Click here to sign up!