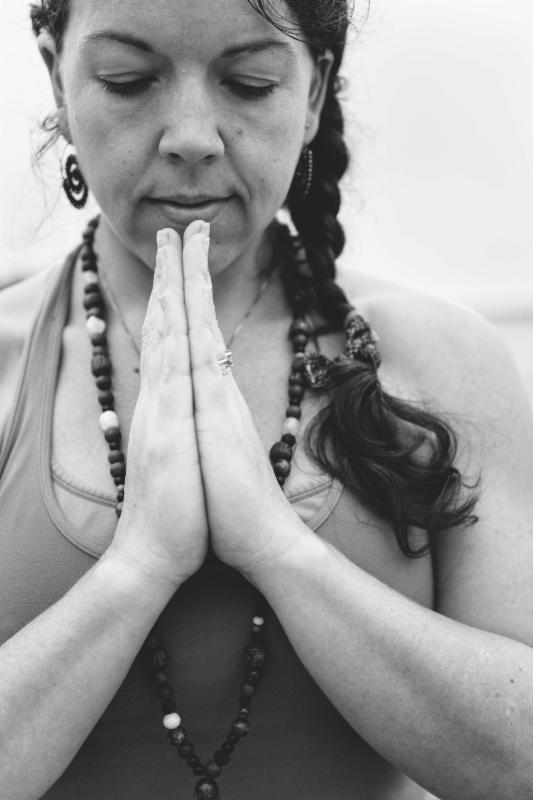 Jessica Lynne Trese has traveled to India to study with R. Sharath Jois in Mysore, India many times and was blessed with the Authorization to teach Asthanga Yoga.  Jessica began teaching Mysore style classes in 2009 and continues to teach and study the Ashtanga Yoga method daily.  Her inspiring and joyful method of teaching keeps students engaged and encouraged.
Please join us for two workshops we will be offering
April 11th
.
Chanting the Yoga Sutras  •  

1-2:30pm
The sutras map out the essential truths for increasing awareness and rising above self-imposed suffering. It is a crystal clear model of living consciously in the present moment and being sure of our path and our choices.
Together we will learn to chant the first book of the yoga sutras as well as discuss the sutras and how to implement them in our lives. No experience is required.
Jump-backs and Jump-throughs  •  

3-4:30pm

 
In this workshop, we will establish the foundations of jumping back and through as well as refining the movements required to 'float' between poses.