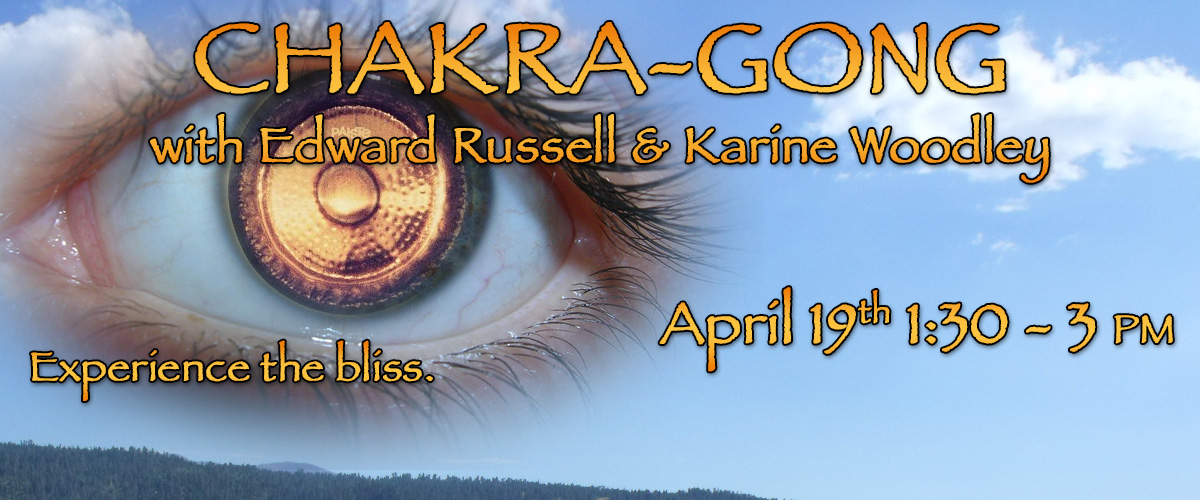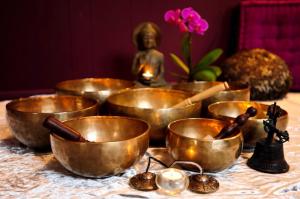 Thrive Yoga & Fitness is hosting a very special collaborative workshop guided by two of our incredible instructors, Karine Woodley and Edward Russell.
Ed and Karine will be offering a guided yoga practice to open your chakras.  Each chakra is associated with a particular color, emotional pattern, and energy.
If you've ever attended a Gong Meditation, you know what an absolutely captivating experience this is.  For this special workshop Ed will play the gong to the keys of each Chakra, starting with the Root and going all the way up to the Crown. Meanwhile, Karine will lead students to come into yoga postures to further stimulate that chakra to open.
When the chakras are all open, as this workshops aims to do, the student will feel peaceful, calm, blissful, confident, and loved.
Come learn more about the Chakras, balance your energy centers, and raise your vibration with asanas and sound therapy (singing bowls and gong).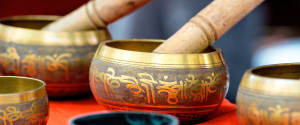 When all of your chakras align… a blissful feeling rushes through you.   A unique and powerful experience, and only $25!
Sunday, April 19  | 1:30-3p | Thrive Yoga & Fitness