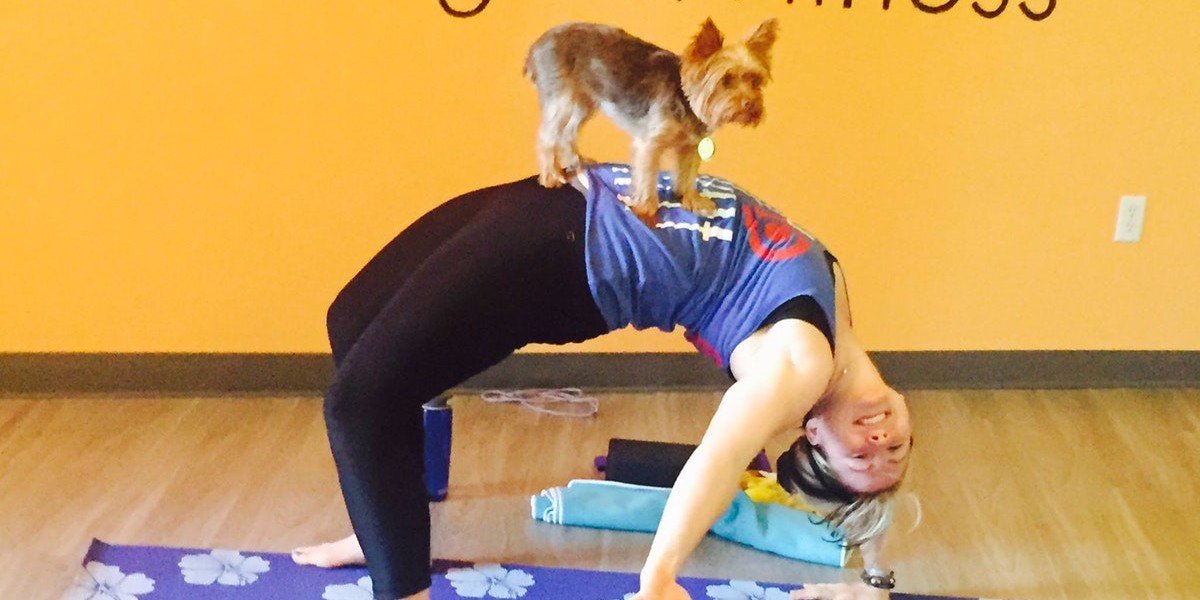 If you're looking for a truly immersive yoga experience, look no further than Thrive's Thursday night "Yinergy for Enhanced Flexibility." Studio owner Erin Geraghty fills the class with captivating personality and inspires her students as she merges a traditional Vinyasa yoga class with a deep Yin practice.
Learning to Let Go
It had been an extremely stressful week for me and I was feeling the physical effects. Before class began, my muscles were tight and tender and my nerves were feeling raw. This was a time when I needed yoga the most, yet I was distracted and having trouble getting grounded.
Almost like she could read my mind, Erin opened the class with an invitation to use the time on our mat to create space within our bodies. She asked us to open up and allow room for detachment from our circumstances. We were encouraged to let go of anything outside of the room, at least for the next hour, and focus on our breathing. Erin reminded us of one of the simplest and most important yoga principles:
"Without breathing, there is no yoga."
Today's practice was focused on releasing and strengthening the sacroiliac (SI) joints in the lower back, opening the shoulders and hips, stretching our calves, and improving balance. Throughout the class, we used blocks, bolsters, straps, and balls to enhance and deepen our practice. Erin showed us how to use the props to make some of the poses more comfortable, allowing us to fully surrender.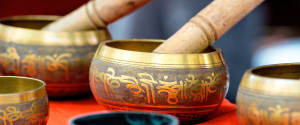 As we settled into a reclined twist on top of our bolsters, Erin gently placed a weighted sandbag over each of us with a gentle whisper of "Let it go." I have never felt so peaceful and relaxed in my life. Just when I thought it couldn't get any better, we were misted with a fine spray of essential oils and greeted with the gorgeous sound of a singing bowl. 
As we rested in Savasana, Erin blessed us by singing the most beautiful version of Bhagavad Gita Dhyanam I have ever heard. The experience was nothing short of magical, and the feelings that surfaced remained with me throughout the rest of the evening.
I can honestly say this was one of my all-time favorite yoga experiences. I will definitely be attending more of Erin's classes in the future. This particular class is held every Thursday night a 5:45 pm at the Thrive Yoga & Fitness studio. You can learn more and sign up by visiting Thrive's class schedule page.
+++++++++++++++++++++++++++++++++++
Have you registered for Karine Woodly's "Chakra Tuning and Manifesting Dreams" workshop? During this 3-part series, Karine will teach us how to manifest our dreams through visualization, guided meditation, journaling, vision boards, and restorative yoga postures. It will take place at the Thrive studio on September 9th, 16th, and 23rd. CLICK HERE to learn more and register today!