Join Erin Colleen Geraghty RYT-500 Yoga Therapist, and Certified Master Life Coach for Thrive's 11th annual Yoga Teacher Training! 15 Days filled with intensive learning in the birth place of Yoga. Yes! You heard us, we are going to India.
It's all there- Yoga Therapy, Ashtanga intermediate series, pranayama, anatomy, yoga sutras & the nourishing sattvic food. You'll learn from the native teachers who speak the language of Yoga, bringing authenticity & depth to your practice.
Our 300-Hour YTT certification course is a comprehensive program and It's ideal for those who have completed a 200-Hour YTT and are ready to deepen their knowledge and expertise.
Check out this testimonial:
Your tuition includes:
Yoga Training at Thrive Yoga & Fitness
Ashtanga Vinyasa & Universal Principles of Alignment
Yogic Philosophy & sutras
Mantra, Meditation & Pranayama
Restorative / Yin & Chair Yoga
Experiential Anatomy & Body Rolling
Thai & Partner Yoga
Yoga Therapy
Life Coaching
Yamas & Niyamas
All Weekday Meals- Fresh Vegetarian food
Indian Airport Transfers, Lodging
Two weekends Excursions
Your lead instructor: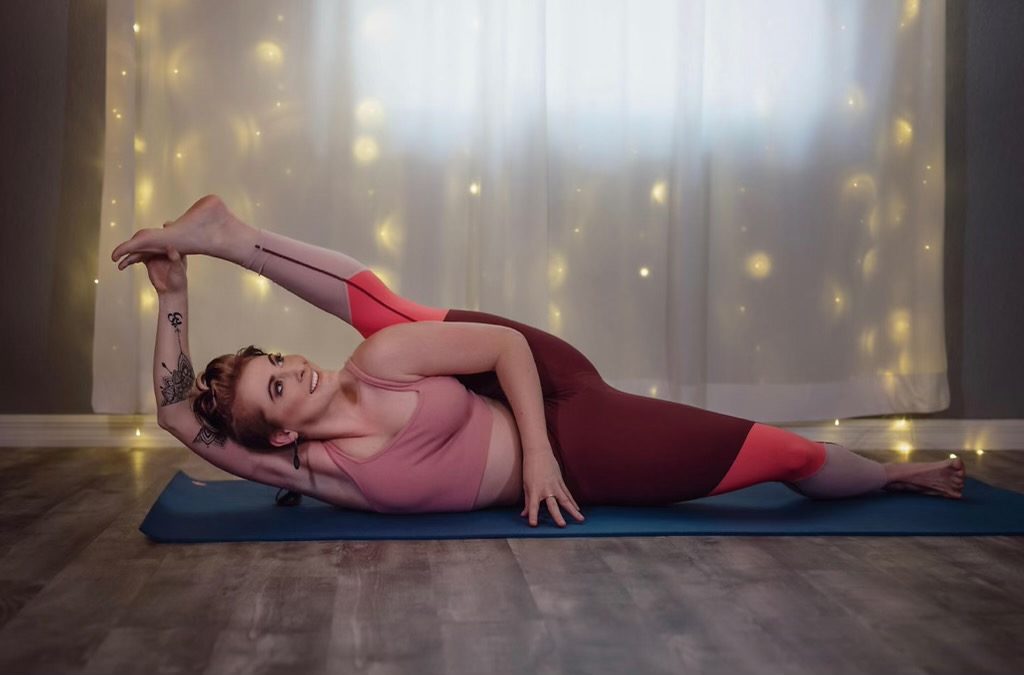 Erin Colleen Geraghty
Erin is a RYT-500, yoga therapist, author, black belt in Shotokan Karate, podcaster, and international presenter of yoga and coaching workshops. She is the owner of Thrive Yoga & Fitness and Thrive Yoga Therapies and Spa Services. She has led multiple teacher trainings, retreats, and online courses. She has practiced and taught yoga for over 12 years and has studied martial arts for over 20. She loves her students dearly and creates strong and loving relationships. Erin has trained in Hatha and Ashtanga modalities of yoga. She has presented yoga workshops and classes nationally and in Mexico , Peru and Japan.
Curriculum
20+ hrs of Practical Anatomy and Physiology, Experiential Anatomy & Physiology, yoga therapeutics and alignment Correction
20+ hrs of Practice Teaching, Assisting and Observing
20+ hrs of Yoga Philosophy, Lifestyle, Qualities and Ethics of a Teacher, Making Your Business Work
40+ hrs of Teaching Styles, Methodology and the Process of Learning Itself
200+ hrs of Advanced Asana Techniques, Training and Practice, Tension Pattern Release (a system of fascia release based on postural and movement patterns), advanced Meditation and Pranayama Techniques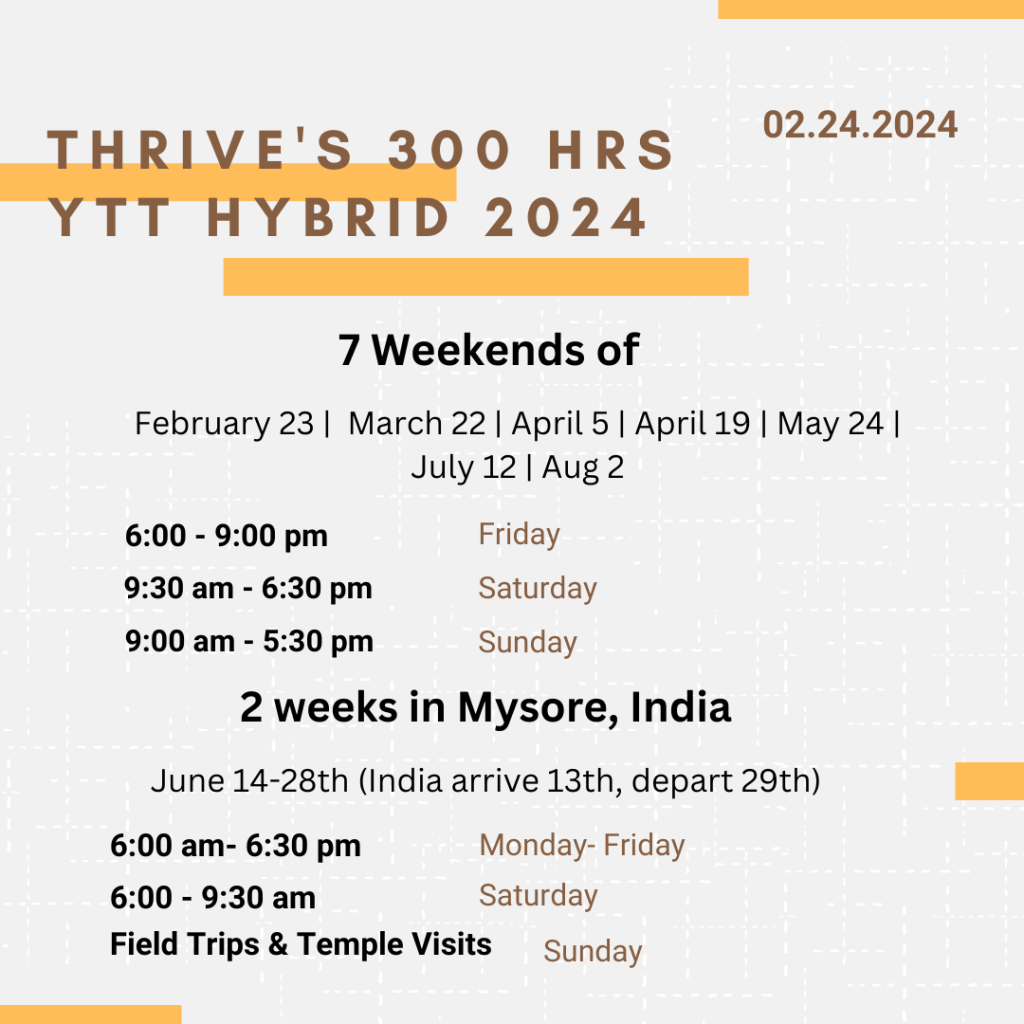 TUITION:
Total- $4,500
Includes Non-Refundable $500 Deposit
Interested? Please tell us about yourself.
Podcast: Play in new window | Download