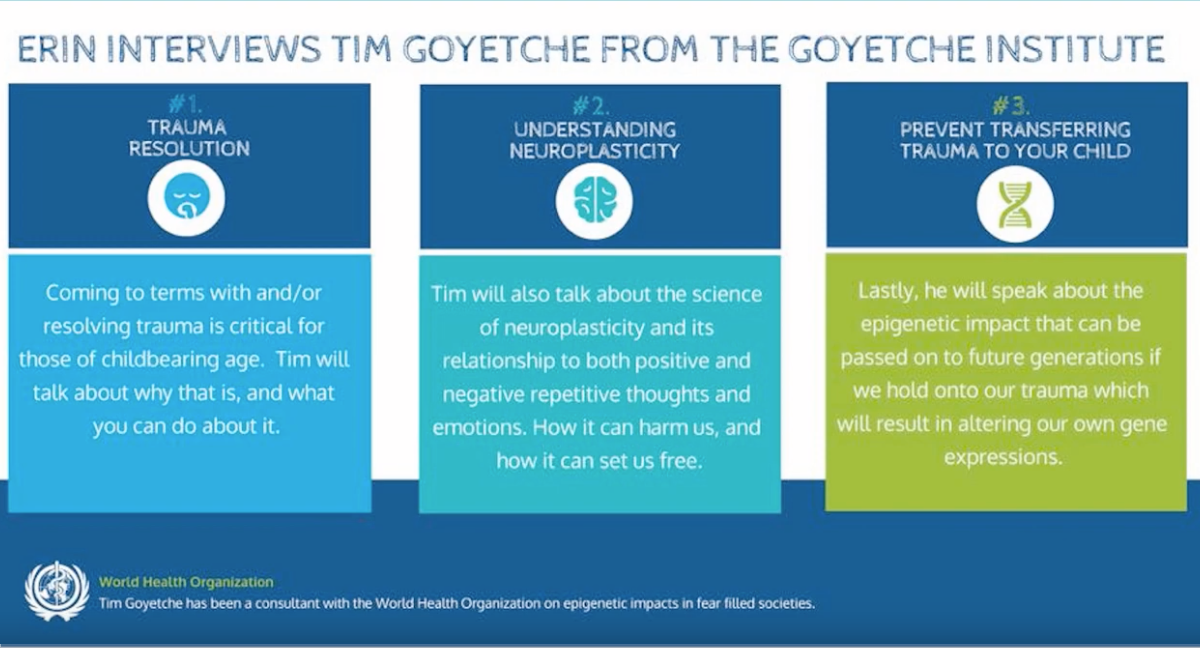 Did you miss the full video we released on Facebook Live or YouTube? Check it out now!
In this exclusive interview with Tim Goyetche from the Goyetche Institute, Erin and Tim discuss the role of epigentics and neuroplasticity in the accumulation, but also the HEALING of trauma.
Tim Goyetche is a Licensed Naturopath, trained and certified in Classical Homeopathy, CBT, Holistic Nutrition, Master Herbalist, and Clinical Kinesiology (to name a few).
Tim is the owner and founder of the Goyetche Institute and helps people all over the world as has for almost 30 years
These incredible insights and more are used in the facial analysis Erin performs for many clients on the path to improving their health and well-being.  It's an incredibly sophisticated process informed by Tim Goyetche's brilliant tools and analysis models, which can reveal so many aspects of your state of nutrition and holistic health… but it's also painless and fairly quick to complete!
Facial Intake – Interested, More Info
If a visitor to our website is interested in more information about facial analysis services, they can fill out this short opt-in form to learn more, and one of our staff members will contact them as soon as possible.