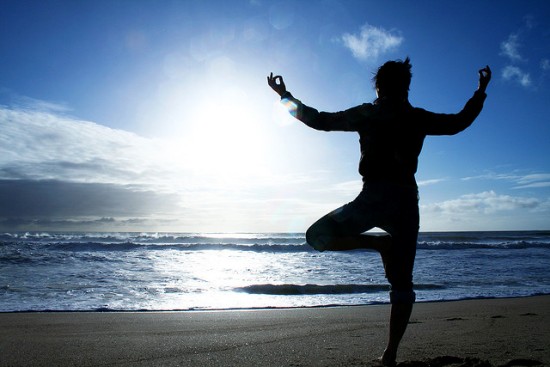 I used to despise addicts. I grew up around them, you know? I can count past my two hands of how many friends I lost growing up to Heroin, Alcohol, and other drugs. I had addiction in my family too. I was pretty much surrounded. I decided I would never allow myself to take that path. I didn't understand how someone could let their life get so out of hand that they would sacrifice it just for a hit, a drink, whatever their "drug" of choice was. I didn't understand it, because I was too close. I was one.
My drug was readily available all the time. I could walk into a store and walk out without anyone knowing or having to make deals with shady people (unless you consider the bagboy shady). I was a food addict or rather, I was addicted to numbing myself out with binging and purging (bulimia).
Many years after I had stopped this behavior, I still had addict tendencies. I would overwork, or overeat, or obsess about my body. I used anything I could to distract myself from facing the real issue, my toxic thoughts and faulty belief patterns. Sure I wasn't binging and purging anymore, but my head was still a tornado most of the time. This kept me from being intimate with myself as well as making and maintaining meaningful relationships, further my business endeavors, and also really allowing my true purpose and talents to take center stage. Basically, I was hiding and not showing up in my life. I was doing some spiritual work, but only surface level stuff. When I started digging deeper I found a whole new meaning to the word "intimate."
Digging deeper for me happened through coaching. Through that process I started getting to know myself, and accepting myself. It was amazing once I started to accept the pieces about my addiction…I healed. As a bonus I started being able to hold space and help other addicts with a clear mind and a clear plan and I felt very passionate about it. The more I opened up and stayed the path, the more I could be of service to other people. That is something my friends that will help you sleep soundly at night and wake up with excitement for how to serve the world that day.
Starting January 15th, Thrive Yoga & Fitness will be hosting a 12 week program called "Recovery Upgrade" which works with Addicts in Recovery to help them move past addiction and really pursue a full, meaningful life with passion. It's a program that incorporates coaching, meditation, yoga, and inquiry. If this is a program you'd like to enroll in, you can contact me by 
Clicking Here
.
If you'd like to support the mission there's different ways. We have donation classes at the studio and 100% of the donations go to provide scholarships for recoveries enrolling in the program. Those times are:
Thursdays 11am
Thursday 5:30pm
Fridays 6pm.
We also have a special beach yoga event you can join by 
clicking here
 in which all donations will go towards the Recovery Upgrade program as well.