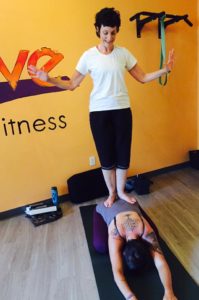 Are you interested in deepening your yoga practice? Or are you growing inspired to share the joy of yoga with others?
Yoga Alliance-Certified 200-RYT Yoga Teacher Training at Thrive Yoga & Fitness in Bradenton, FL will deepen your yoga practice as you prepare you to teach others how to follow the path.  Our Yoga Teacher Training is Ashtanga & Anusara-focused, but students will be introduced to all elements of yoga, including a variety of different practice types.
Thrive Yoga & Fitness's intensive, Yoga Alliance Approved Yoga Teacher Training is an in-depth study of yourself with application of yogic principles.  Students can expect to be well-versed in the 8 Limbs of Yoga, the Yamas and Niyamas, and the Yoga Sutras. You'll find that the postures are just reflective of the other 7 limbs of yoga. Yoga Teacher Training is just the platform to get you there.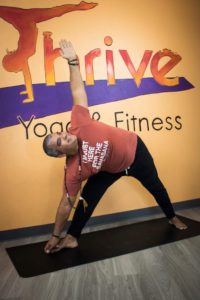 In addition to an in-depth study of yogic poses and advanced postures (arm balances and inversions), students will also study alignment, anatomy and physiology, energy systems, meditation, pranayama and bandha breath exercises, philosophy and yoga ethics, nutrition, chanting, applying the 8 limbs of yoga.
Thrive's Yoga Teacher Training will also develop teaching tools such as: assisting in postures, cueing and sequencing, finding your teacher voice, handling students with special cases, and conducting a balanced and harmonious class.  We'll also explore other helpful tools to succeed in the business world, including a discussion on how to market yourself, managing the mind, life coaching, leading workshops and more.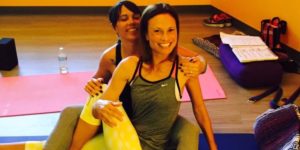 May 25th – July 29th
Fridays 4pm – 8:30pm
Saturdays 9:30am – 4:30pm
Sundays 10am – 4pm
Early Bird Pricing $2750 before April 1st.
$2950 if paid in full after April 1st or 4 payments of $775
---
Questions?  Email us.