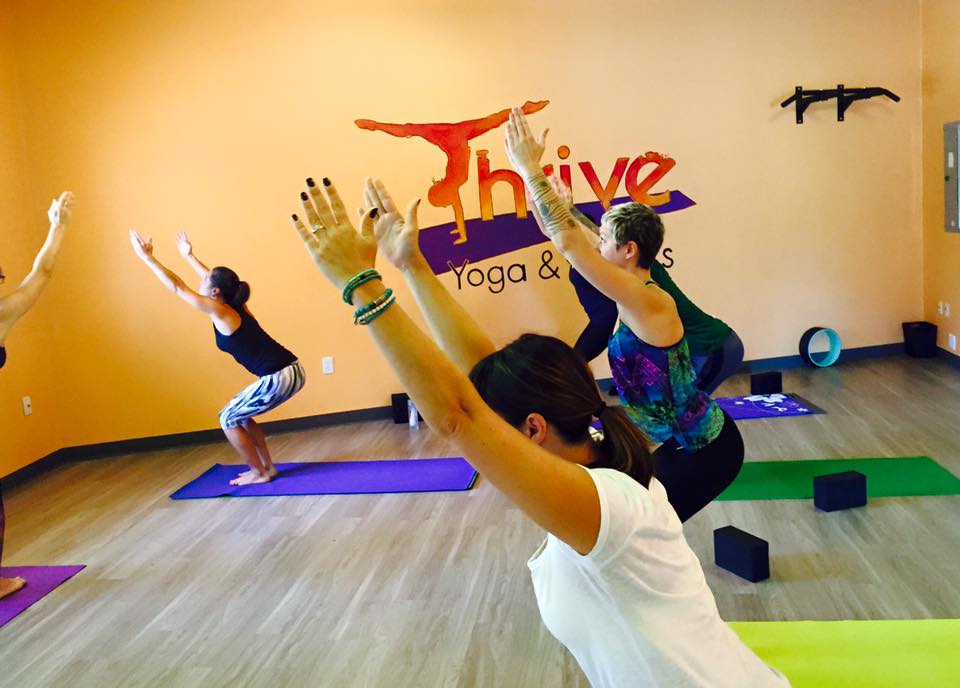 NOTE: This is the first in a 12-part guest-blogging series about the Thrive Yoga Fit Experience.
It's no secret that a consistent yoga practice provides amazing benefits for the body, mind, and soul. For many years, I was lucky enough to experience the advantages of practicing yoga every day.Unfortunately, the stress of work and other obligations took over and my yoga practice eventually fell to the wayside.
One day I took a step back and realized that I had lost a piece of myself. I started noticing that my body felt heavy, it was harder to keep my balance, and I was no longer as flexible as I used to be. Shallow breathing and a chaotic monkey-mind are now a way of life. I miss the way my practice made me feel, and it's clear that now is the time to make a change.
My Personal Yoga Challenge
I've partnered with Thrive Yoga Fitness in Bradenton and challenged myself to rediscover my yoga practice with patience and consistency. For the next 30 days, I'll be completely immersing myself in the Thrive yoga studio experience. I will be pushing myself out of my comfort zone and attending as many new classes, workshops, and community events as possible. Good, bad, or ugly, I'll be sharing my experience every step of the way.
Why I Chose Thrive Yoga & Fitness
Studio owner Erin Geraghty welcomed me with open arms and explained her vision of creating a space that is so much more than your typical yoga studio. Her passion and enthusiasm were evident from the first moment we met, and it's clear she's poured so much love and energy into making the studio warm and inviting.
While advanced students are welcome here, Thrive's classes are about so much more than crazy yoga poses and Lululemon pants. Erin's vision includes offering an array of classes that appeal to various skill levels, body types, and personal preferences.
Something for Everyone
At Thrive Yoga Fitness, you will find a variety of classes including Hatha, Vinyasa, Yinergy, Gentle Flow, and Restorative. The studio offers both hot yoga and non-heated classes as well as out-of- studio experiences like beach yoga on Anna Maria Island and stand-up paddleboard (SUP) yoga in Palma Sola Bay.
I invite you to join me as I embark on this exciting journey to connect with myself, rediscover my yoga practice, and learn how to Thrive. Be sure to join the Thrive Yoga Fit Community on Facebook. Here you will be able to keep up on all the latest blog posts and be the first to know about upcoming events and other exciting news.