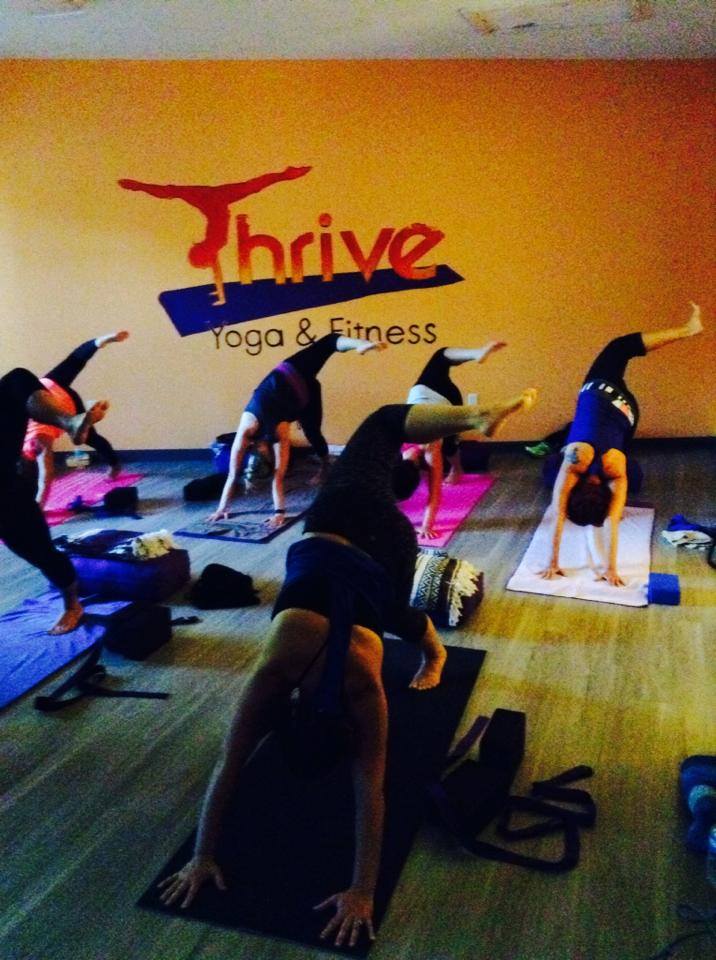 Our yoga workshop series returns with this Inversions workshop!
Yoga Inversions Workshop
Saturday, January 17, 2015 – 1-3pm
Thrive Yoga & Fitness
This workshop will focus on the mechanics of headstand, tripod headstand, handstand, forearm balances, and more.  Through this yoga workshop you'll work on your alignment, build strength, refine your technique, concentrate on your breath, and use props to help you FLY!
Even if you're a beginner, this workshop will help you build strength and give you an opportunity to learn the proper technique for yoga inversions in a relaxed setting.
Spaces are already beginning to fill up quickly so be sure to sign up online NOW! Also, you can save $5, so what more incentive do you need?