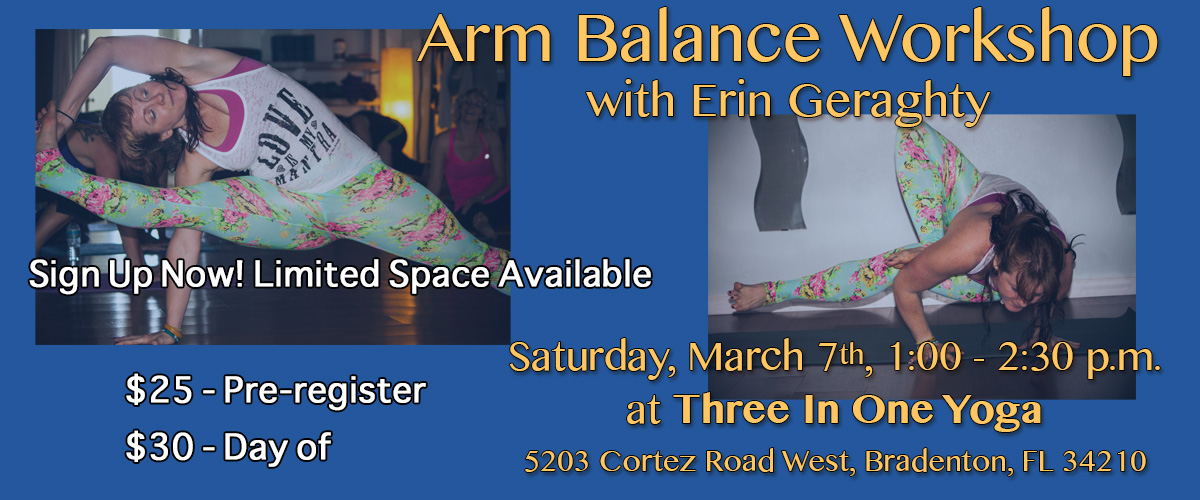 I have been working on this transition into arm balance Galavasana for about a month.  It's one of those transitions that you see somebody else to you and you think, 'that looks super easy I can totally do that.'  I very appropriately proceeded to face plant a few times after trying it.
I broke down the pose for myself, the transition, and like many other arm balances, the key is correct activation and energizing.
Join me for my arm balance workshop March 7th at Three in One Yoga.
You can save your spot NOW by clicking the link below to sign up.
https://clients.mindbodyonline.com/classic/ws?studioid=167683&stype=-8&sTG=23&sVT=23&sView=day