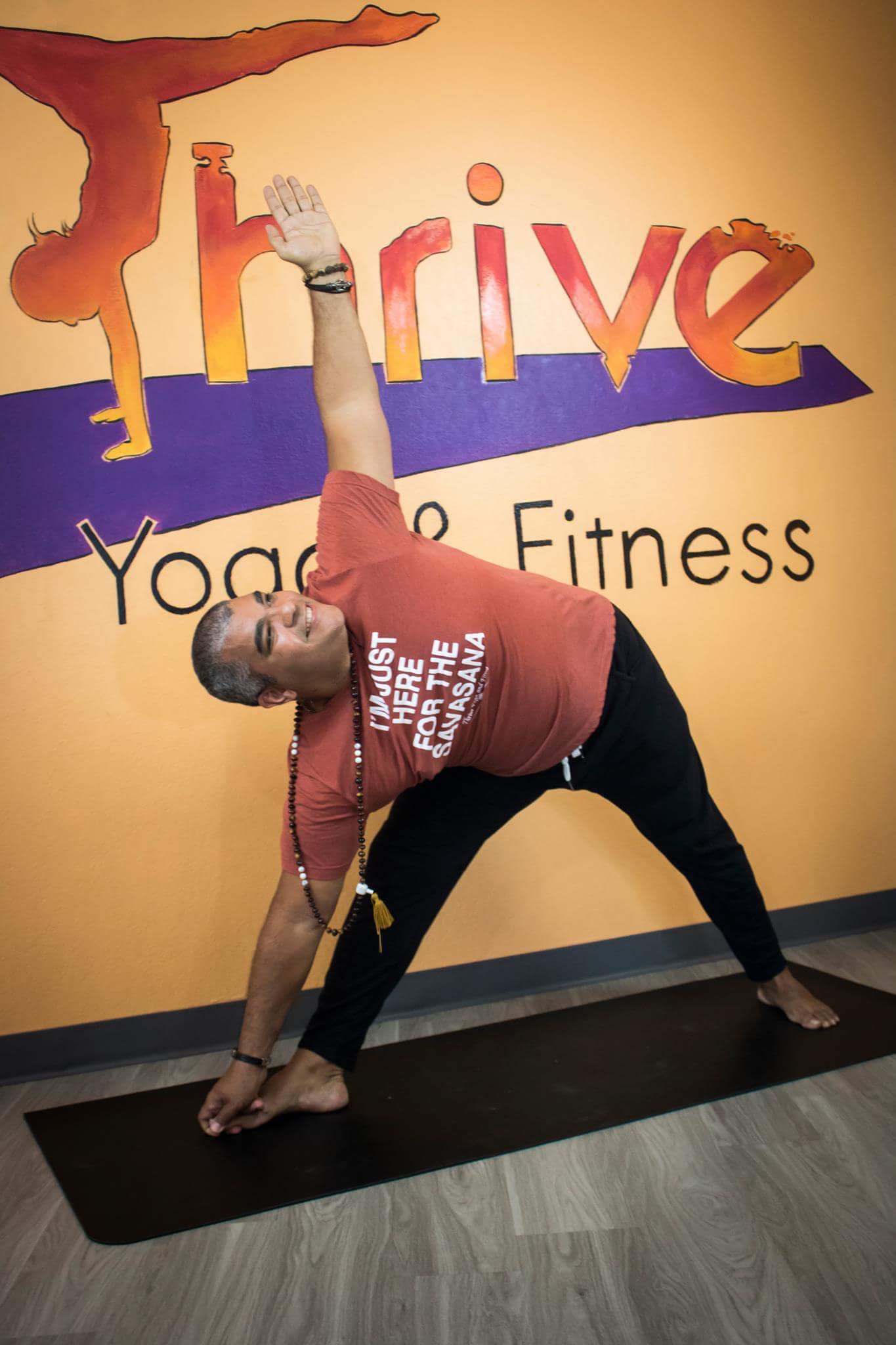 Today I was privileged to practice with two first-time yogis and several other beginners. Instructor T.O. Martinez began the class by explaining the fundamentals of yoga and the importance of connecting breath and movement. He encouraged us to turn our focus inward, pay attention what was happening on our own mats, and disregard whatever else was going on around us.
Celebrating Milestones
Every yoga teacher has his or her own unique style, and T.O. is no exception. He created a sense of trust and openness by sharing stories of struggles with his own practice and how yoga helped heal some of his physical ailments. He encouraged us to take note of our limitations and to celebrate the "milestone poses."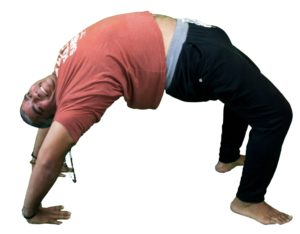 Milestone poses are the ones that at one time your body simply could not do. When yoga is practiced consistently, you become stronger, more flexible, and develop a greater sense of balance. As your body adapts, you often find that your abilities grow and you are able to do things that used to seem impossible.
Taking the time to recognize and celebrate these moments is a huge part of what yoga is all about. I greatly appreciate T.O. for the reminder and plan to take this with me throughout my practice.
Hatha Yoga, Explained
Hatha yoga is a slower practice where you spend more time in each pose rather than flowing through sequences. This allows you to focus on your alignment and challenges your muscles. There are no mirrors in the Thrive studio, so students must tune-in to how they feel rather than worrying about how they look. This can be a challenge in itself, but the benefits are well worth it.  
With Challenge Comes Accomplishment
Although this class is beginner-friendly, it would be a mistake to think that means it's easy. On the way out, all of the students commented that the class was slightly more challenging than expected. They also said they felt an awesome sense of accomplishment and couldn't wait to come back again next week. 
Thrive's hatha yoga class is the perfect addition to a beginner or intermediate yoga practice. Experience it for yourself by joining us at 7 pm at the studio on Wednesday nights.
Are you looking for even more yoga adventures? T.O. also teaches stand-up paddleboard (SUP) yoga in Palma Sola Bay on Sunday mornings. CLICK HERE to learn more!