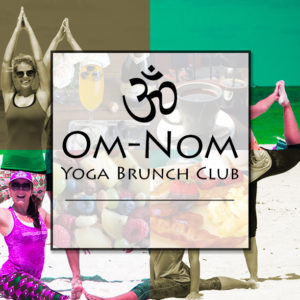 Yoga brunch club! It's like the breakfast club except for more yoga. We recently took a survey at thrive and one of the overwhelming responses was that our community wants to get together more. So every month we will have the yoga brunch club featuring different menus at different restaurants so we keep it interesting and we get to know other local businesses and each other!
Basically it will be a a once a month event with a set rate of $25 with proceeds going to the Recovery Upgrade Program at Thrive ( a program that helps addicts in recovery establish full and meaningful lives). Every month we will have an all levels yoga, followed by brunch at a local restaurant. It will be all inclusive and you'll be able to get to know the faces and names of the people you practice next to at Thrive Yoga & Fitness. This month our local restaurant will be ENRICH BISTRO located on Manatee Avenue in Bradenton. The tuition includes a specialty made set menu, juice, coffee, or tea, tax, tip, and of course, your Yoga class!
We are so proud and honored to be a part of your life and yoga at Thrive, as our regular students know, is so much more than just making ourselves into a pretzel. It's a way of living, connecting, and interacting with the world from an authentic place. We love you and we are so excited to put on this event every month.
To register online you can CLICK HERE to save your spot. We do have limited space so sign up soon!